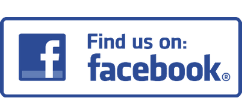 Three guys and good music
A trio that will bring you Acoustic and Electric light rock and Americana favorites, many that you will remember and many that will surprise you. This group specializes in doing things that the other bands do not, setting them apart in both the quality of their sound as well as the variety and selection of the music they play. Each of these three musicians brings many years of experience in song to the stage. These guys are music veterans, and they know what it means to do a professional job.




"Great band, playing throughout the area"
210 Music Row, Howard City, MI
They played in Trufant for our summer celebration, it was perfect." Trufant, MI
"A great job for our Concert in the Park, thank you! "
Lakeview, MI
Thanks a lot for stopping by, and for your interest in the Trio!

"Pro job, played my restaurant each week and we love them." Bernie Peppin, The Pizza Cafe'

Nothing beats getting to listen to a band play live! But when you can't, then a good video should show you what the group is all about!
So we put together this video in the hope that you will take the time to listen and get an idea of what we sound like. We have tried to show a wide variety here, and hope you enjoy it.
Feel free to contact us for any questions! And the links at the bottom of the page show even more music and video if you wish to explore them.
I hope we can play for you over the coming summer months, we are booking now for summer shows. Thank you!