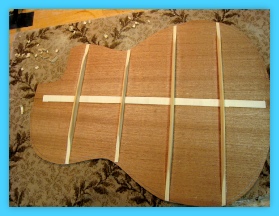 I love to tell stories, but I'll refrain and just tell you a little bit about my life as a Luthier. .
I can't think of anything more rewarding than building an instrument, and watching and listening as someone who loves it plays for you. That is why I build...well I'd be lying if I said there were no other reasons as well! I have been building guitars in one way or another for most of my life, but I didn't get good enough to call myself a real Luthier until the late 80's. Since then I have learned and grown a whole lot, and built and repaired guitars for known and unknown musicians. I have even been lucky enough to have an instrument that I built on an album that won five Grammy awards. Today I still work out of my humble workshop in my home in Michigan, which remains a one-man shop and where I build things entirely by hand.
"Music is the art which is most nigh to tears and memory." ~Oscar Wilde
I have been a musician since the day I was born in 1956, but it took me a few years to realize that and teach myself to play. I have been enjoying that privilege ever since! When I turned 20 years old, I began playing for a living and I have never looked back. Most of that has been in and around Michigan, but I have played in a handful of other states as well. I have been on the road but never liked it much because I could not work in my shop when away from home! So I like to keep my musical adventures close to home so that I can split my time building, and keeping active musically as well.
I can play things with strings..guitar, banjo, mandolin and bass. I like to write songs and record them in my small home studio, which is right next door to my workshop- heaven on Earth! I am a serious chaser after good sound, tone, and great recording equipment. I run Pro Tools software on a Mac, and love the fact that in this day and age it's easy to invite folks to listen to my music. So please, visit the Music page and let me know if you like my songs.
Some other places on the
web to find me.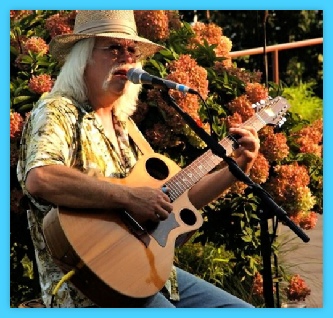 I host my music on Soundcloud, the best place on the web to do it! Feel free to click the profile picture to visit and comment.